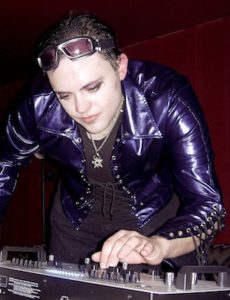 Since 2002, I've had the pleasure of being a volunteer a DJ with
KBGA College Radio
, hosting
Midnite Soundscapes
every Saturday night!
Midnite Soundscapes with DJ Raven:
Genres: Gothic, Industrial, EBM, Deathrock, Witch House, EBM, Futurepop, Batcave Goth, Synthpop, Fetish, New Wave, Ethereal, Darkwave, Dark Ambient, Electroclash, New Age, Experimental Occult, Post-Punk, and so on!
STREAM MY RADIO SHOW ONLINE!
You can catch my show on most Saturday nights from 10pm until midnight *Mountain Time* (that's 9-11pm Pacific / 11pm-1am Central / Midnite-2am Eastern) by going to www.kbga.org — You can click the streaming and download the plug-in. Ring me with any requests during that time at 406-243-6226 or comment on Facebook :)
Playlists from my shows are located right here on Spinitron.
My top 5 favourite artists of all time:
1) Tori Amos
2) The Smashing Pumpkins
3) Sopor Aeternus & the Ensemble of Shadows
4) Faith & the Muse
5) Enigma